S1E221 - 21 Layers of Prosciutto
It's A Big Show Show!
5/7/2020 11:27 PM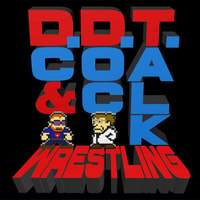 Episode Notes
We have fun don't we? We almost talk about Money in the Bank, but mostly we just talk about the world. I think DC is getting depressed from these weekly check-ins. You should probably DM him and cheer him up. Tell him Doc sent you.
podcast@ddtwrestling.com www.patreon.com/ddtwrestling
Find out more at http://ddtpod.com