S1E222 - Doc Goes Nuts
(Not) Brought to you by Bad Dragon!
5/14/2020 7:45 PM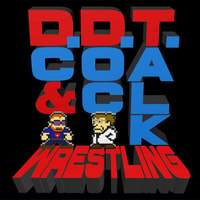 Episode Notes
One might say this show goes off the rails, but from the first moment it is unclear whether there are any rails at all. The boys welcome GQ back to the rotating third chair, and they discuss politics, review some nut related trivia, and talk all about the wonderous glory that was the Money In the Bank ladder match. All of this plus some really big fake monster dicks. And, of course, your emails!
podcast@ddtwrestling.com www.patreon.com/ddtwrestling
Find out more at http://ddtpod.com